Skip the big wedding and opt for an intimate ceremony with these three helpful tips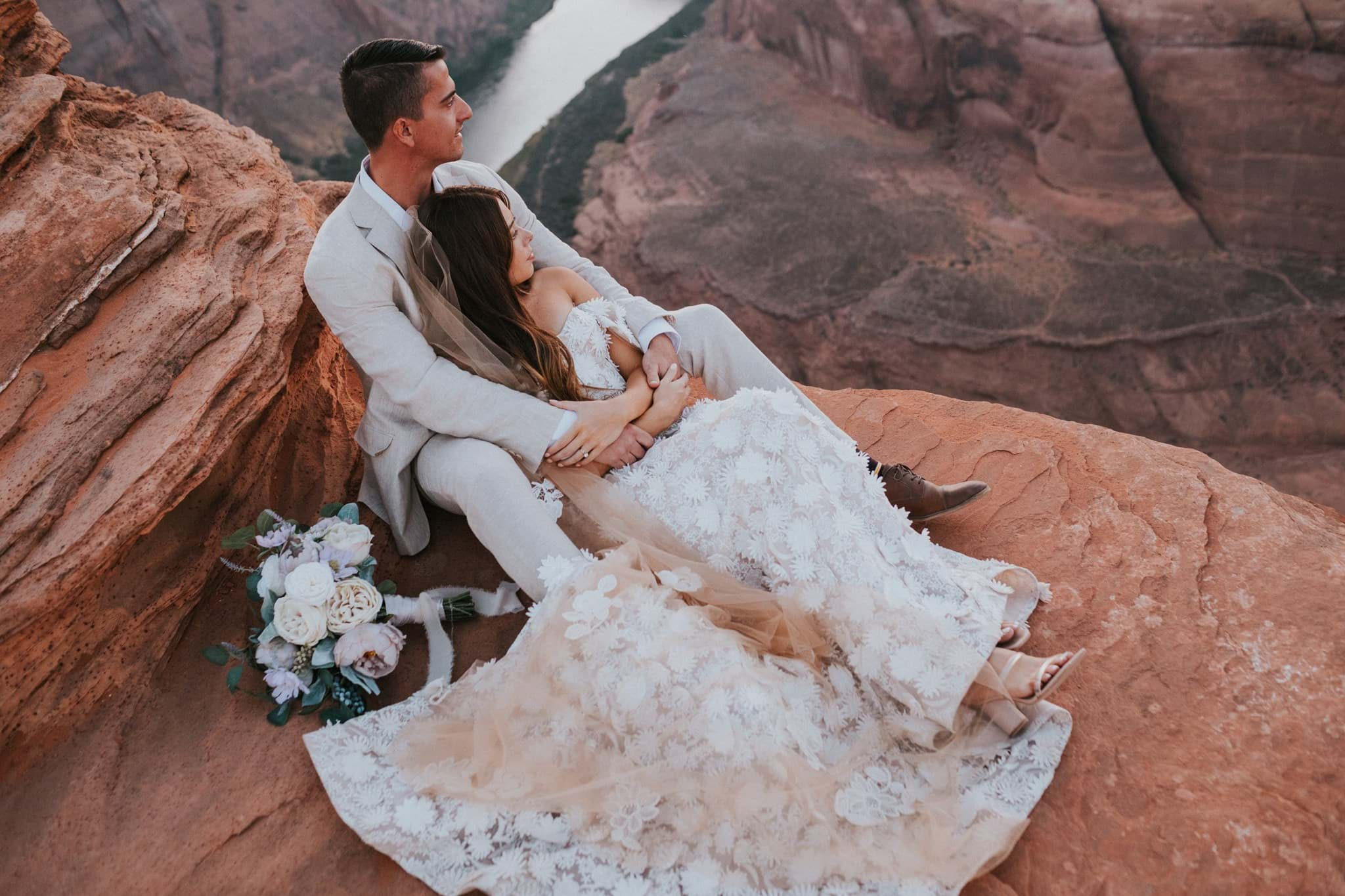 Following your engagement, the time will come to decide what kind of wedding you and your partner want. Do you want an elaborate wedding filled with hundreds of your closest family and friends? Or, would you rather have an intimate ceremony that includes the two of you in a place you find yourself dreaming about? If you answered yes to the second question, eloping is calling your name and you will NOT regret it.
Keep reading to learn our best tips and tricks for an elopement you'll never forget!
1. Rent the Flowers

Just because the 'guest list' will be small, doesn't mean you can't have beautiful floral arrangements for your big day. A fresh flower bridal bouquet can cost anywhere between $175-$250 depending on the location and seasonality of the blooms. With Something Borrowed Blooms, you can RENT a premium silk bridal bouquet for just $65. Want to keep your bouquet? Purchase it and we'll make one fresh, never before used, just for you!
Showcase the Bridal bouquet in your bedroom or purchase a watercolor keepsake to have and hold forever.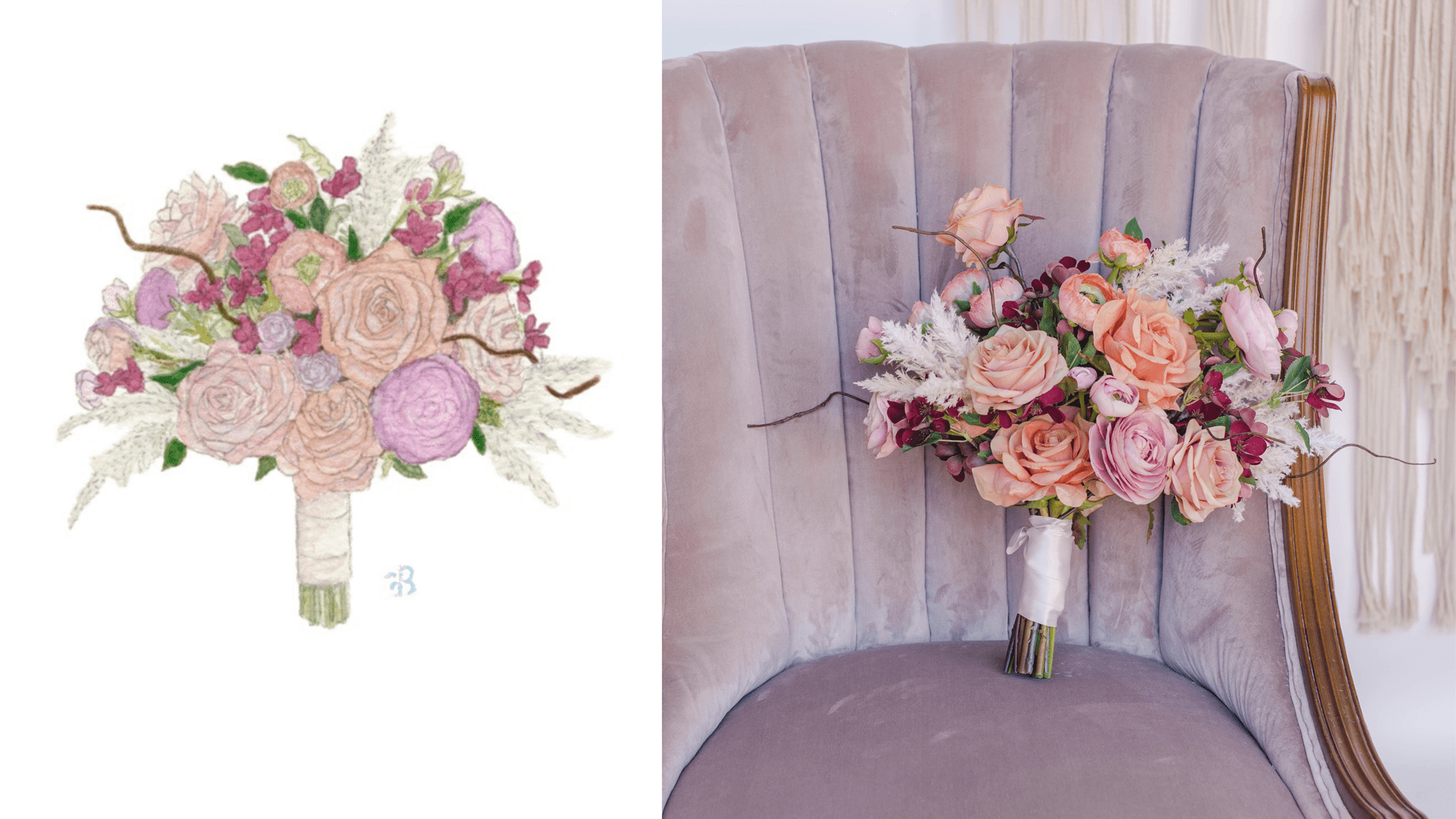 2. Save on the Dress
Any white dress will do! Whether it's short or long, the most important thing is that you feel beautiful in it. #SBBloomsBride Sara opted for a cute mini white dress for her courthouse wedding that she found on E-bay and paired with our bright and colorful Kinsley Bridal bouquet for a fun and eclectic look.
Following their intimate ceremony, they held a beautiful dinner reception with friends and family and decorated the space with coordinating Kinsley centerpieces to accent the tables.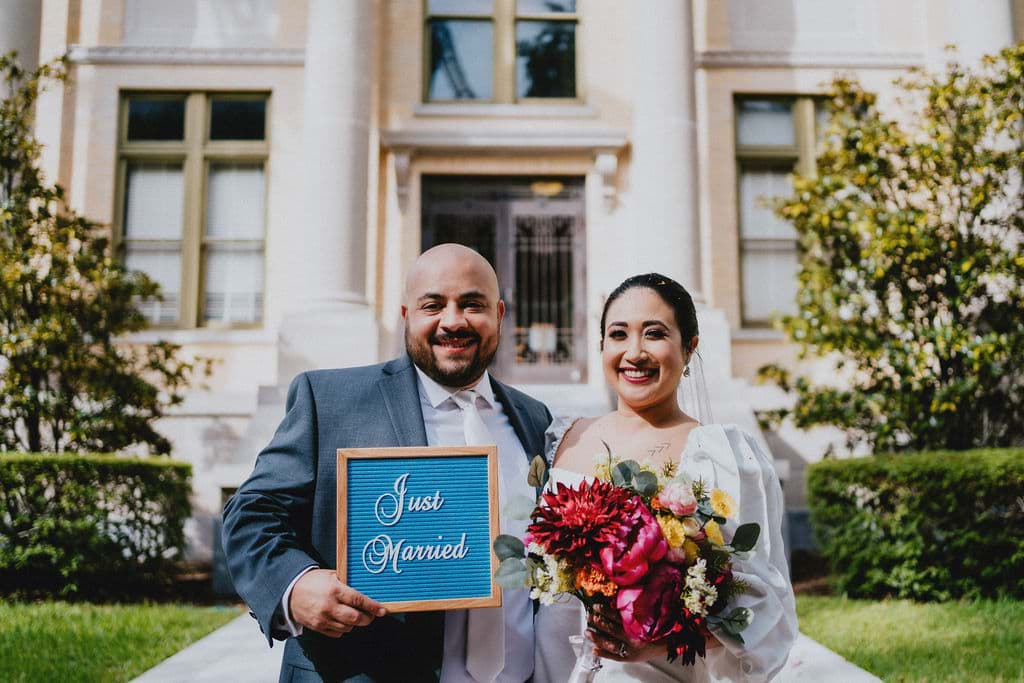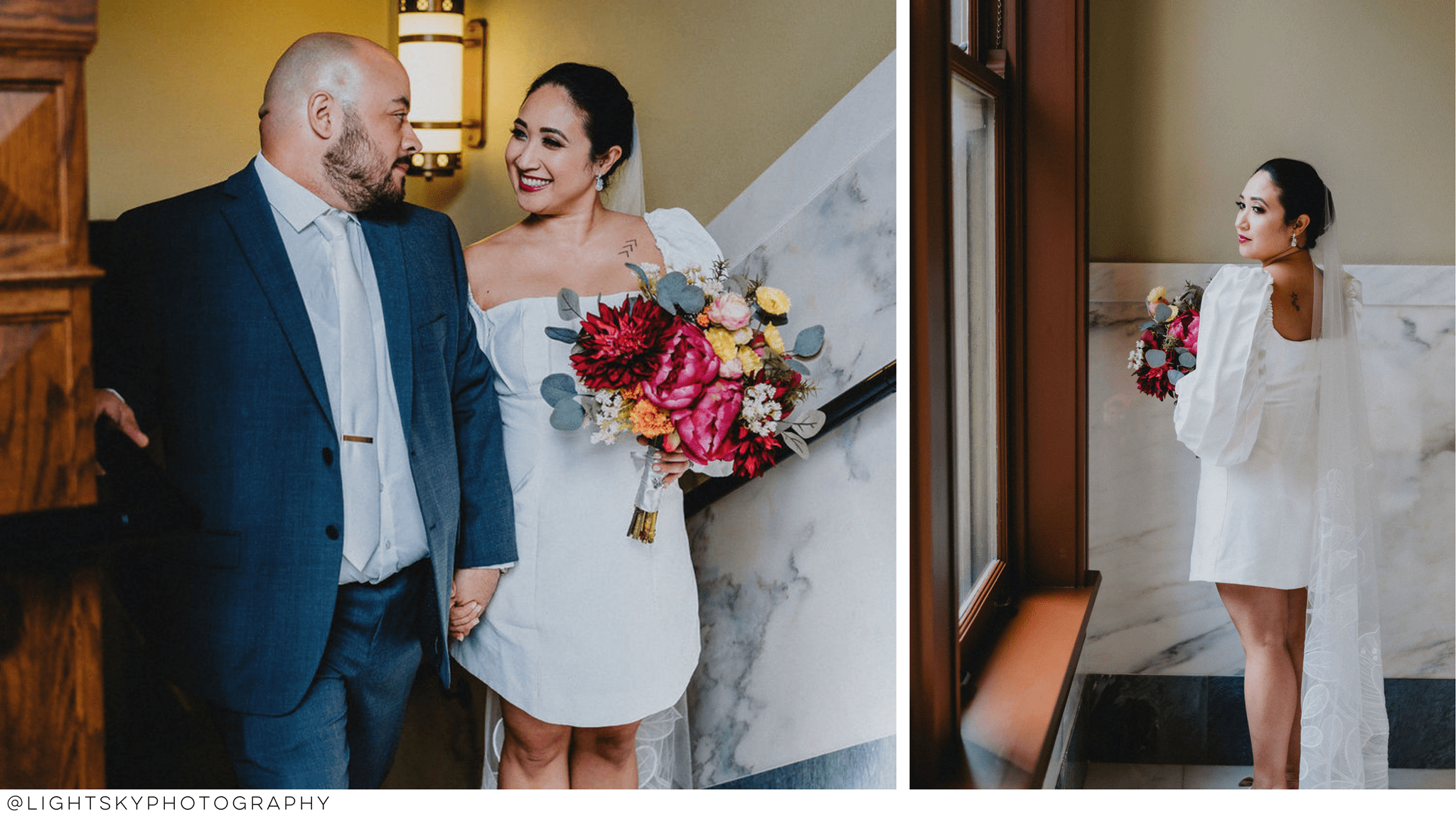 3. Pick your Dream Location
If a courthouse wedding isn't your groove, choose a destination you and your partner have always wanted to visit. As a bonus, you'll already be in your honeymoon spot once you say your "I do's"!
There's no better time to utilize our extended 10-day rental period than for a destination wedding. Our 10-day rental period allows couples to receive their blooms domestically and travel with them wherever they wish to exchange their vows. How cool? Couples can receive their wedding flowers in the comfort of their home with a 10-day period to travel freely across the country, or internationally, and back before returning your blooms. The convenience of a 10-day rental also alleviates the stress of finding a local FedEx when you're in an unfamiliar city.
If you're renting a bridal bouquet and boutonniere or a full assortment of products, you can't beat the price of our rent and return wedding flowers!
With these helpful tips in mind, you're ready to plan a perfect elopement on any budget!
Happy planning!