Our most luxurious silk wedding flower collection gets a brand-new name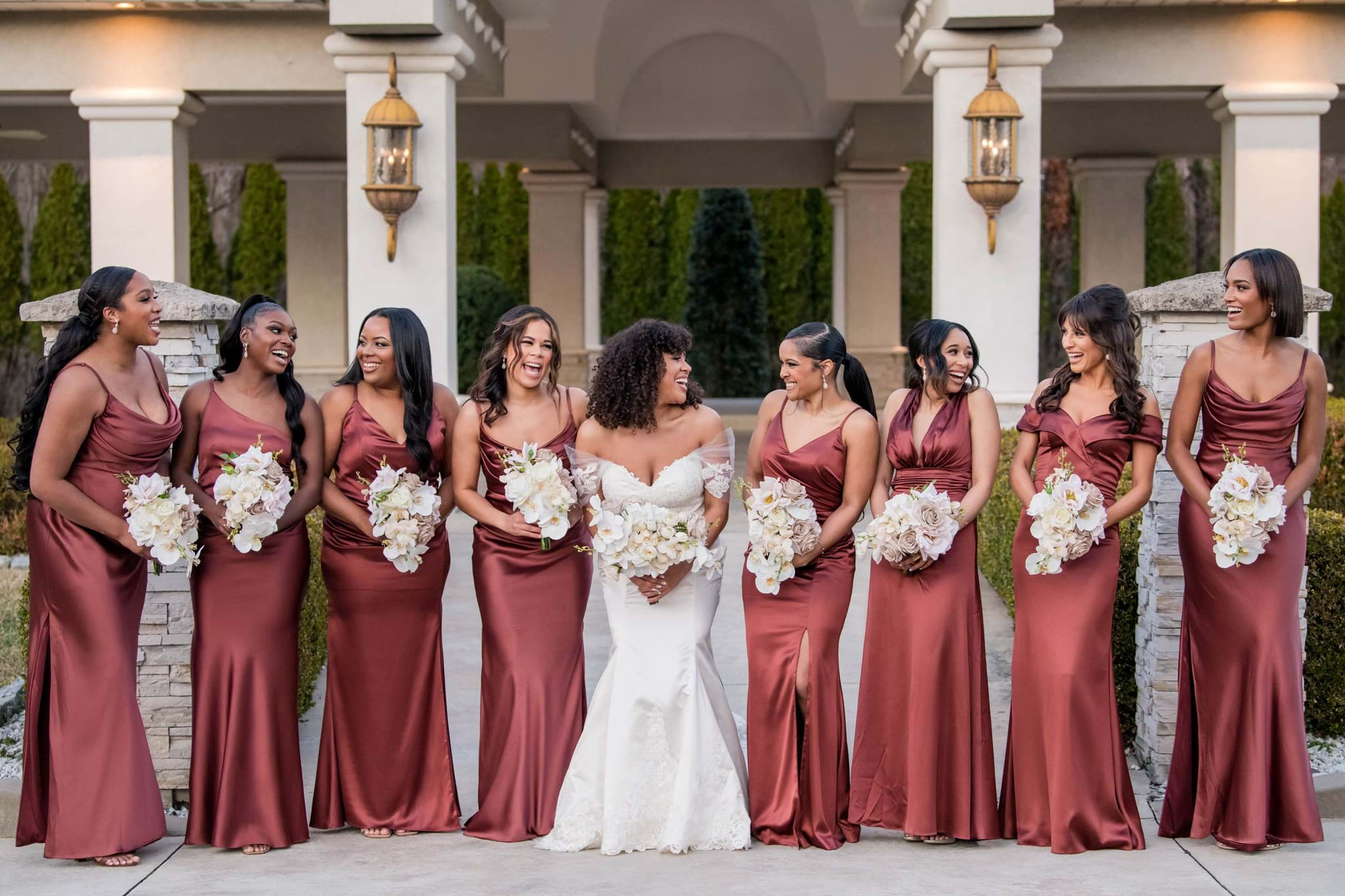 @sherondaphoto

Say hello to Wren, formerly known as our Wtoo Collection and one of our most popular collections. The Wren Collection is a statement in itself and embodies luxury and modernism all at an affordable price. So much so, we've decided to showcase the wedding of Kaitlin and her now-husband, Joe. With premium silk white orchids, blush, and beige duchess roses it's no wonder this collection is a showstopper at every wedding!
Keep reading to find out how SBBlooms Bride; Kaitlin styled the wedding of her dreams using the Wren Collection.

When planning for wedding flowers, Kaitlin and Joe's number one priority was making sure they got the 'most bang for their buck'. They wanted to keep costs at a minimum without sacrificing quality. Of course, this is where Something Borrowed Blooms came in!
"I rented with SBBlooms for several reasons. The prices were outstanding compared to the prices and quotes I saw for real florals and they look just as real. I also loved that SBBlooms also offers decor so I was able to get the gold stands I needed for my grand centerpieces and more right on their site which was convenient and made it a one-stop-shop. The customer service team is so great and helped me with any questions I had; they even offered their suggestions and ideas. Lastly, I love that they offer preview packs beforehand so I was able to see for myself how real the florals looked in advance. It was important that I knew what I'd have on my day and wouldn't be surprised in any way."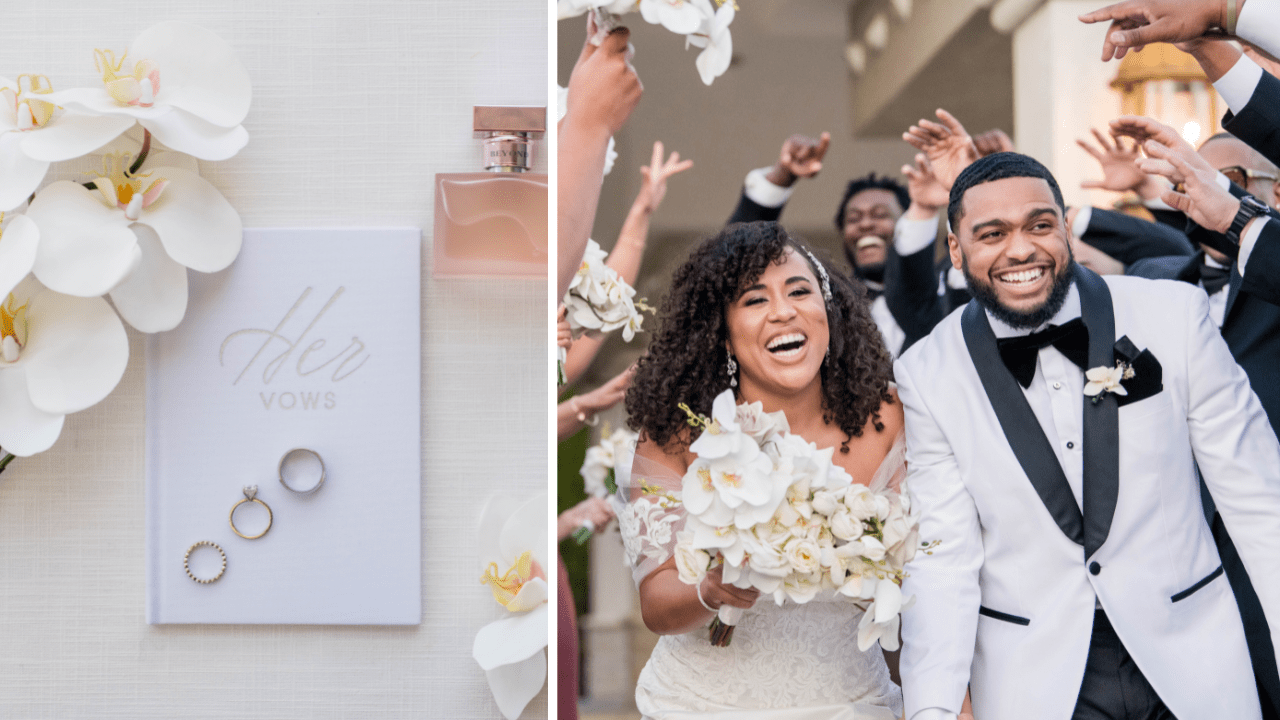 With the couple's elegant venue and cinnamon rose satin bridesmaid dresses from our friends at Revelry, the Wren Collection was a no-brainer. The Wren collection makes for a dramatic statement with its natural design of overflowing blooms. The collection includes a beautiful mix of white, cream, linen, and soft blush open rose varieties, paired with white and pale peach orchids. This premium silk orchid collection provides affordable luxury and design for all.
"I just felt like it had to be Wren! I know greenery is super popular, but I felt like this would be unique and give a nice, luxe touch. I also loved the asymmetrical look that they have."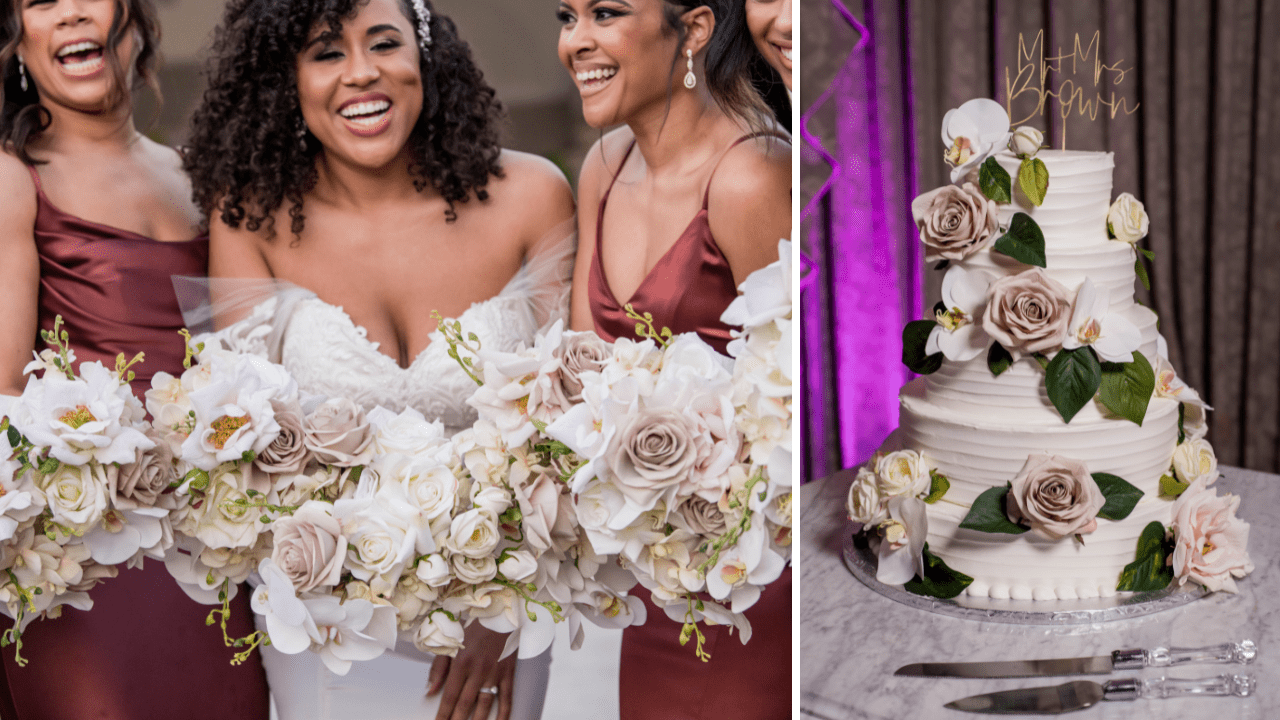 "I couldn't have asked for a better experience! As mentioned, I loved the look of my florals and got several compliments from guests; they looked amazing in all of our wedding pictures, too. The process was super stress-free, I received everything on time and it was so easy to simply ship them back after the wedding and see that they weren't going to waste. From start to finish, I knew I could rely on SBBlooms and that if I had any questions or concerns I could voice it with their team and get a helpful response. I definitely recommend them to anyone considering using them for their next wedding or event!"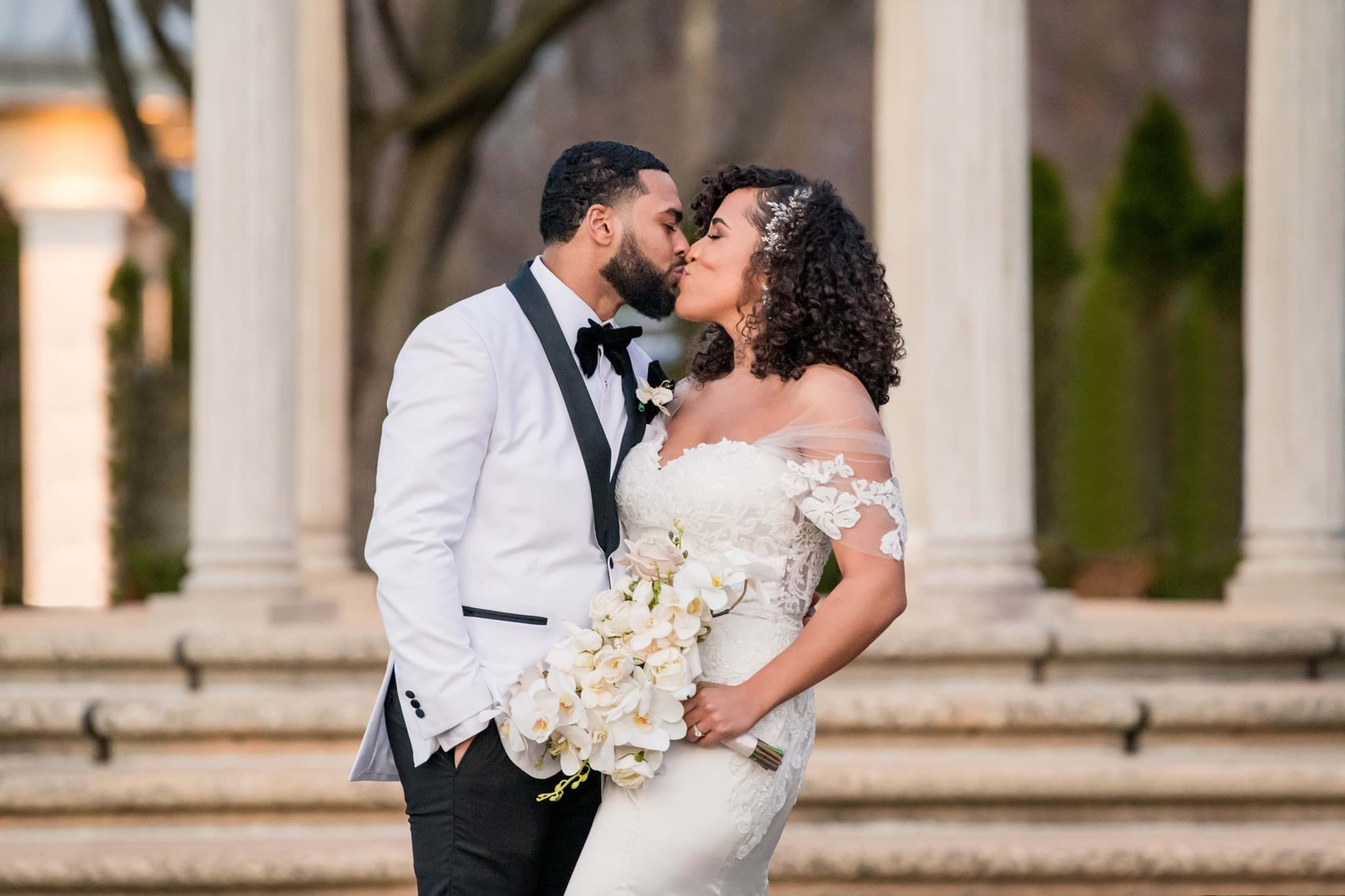 Congratulations Kaitlin and Joe!
We love hearing from our #sbbloomsbrides. Share your favorite wedding details and memories with us below.
For more inspiration browse our floral collections, follow us on Instagram, and subscribe to our YouTube channel for DIY tips and collection reviews.