College sweethearts say 'I do' with premium silk wedding flowers from Something Borrowed Blooms.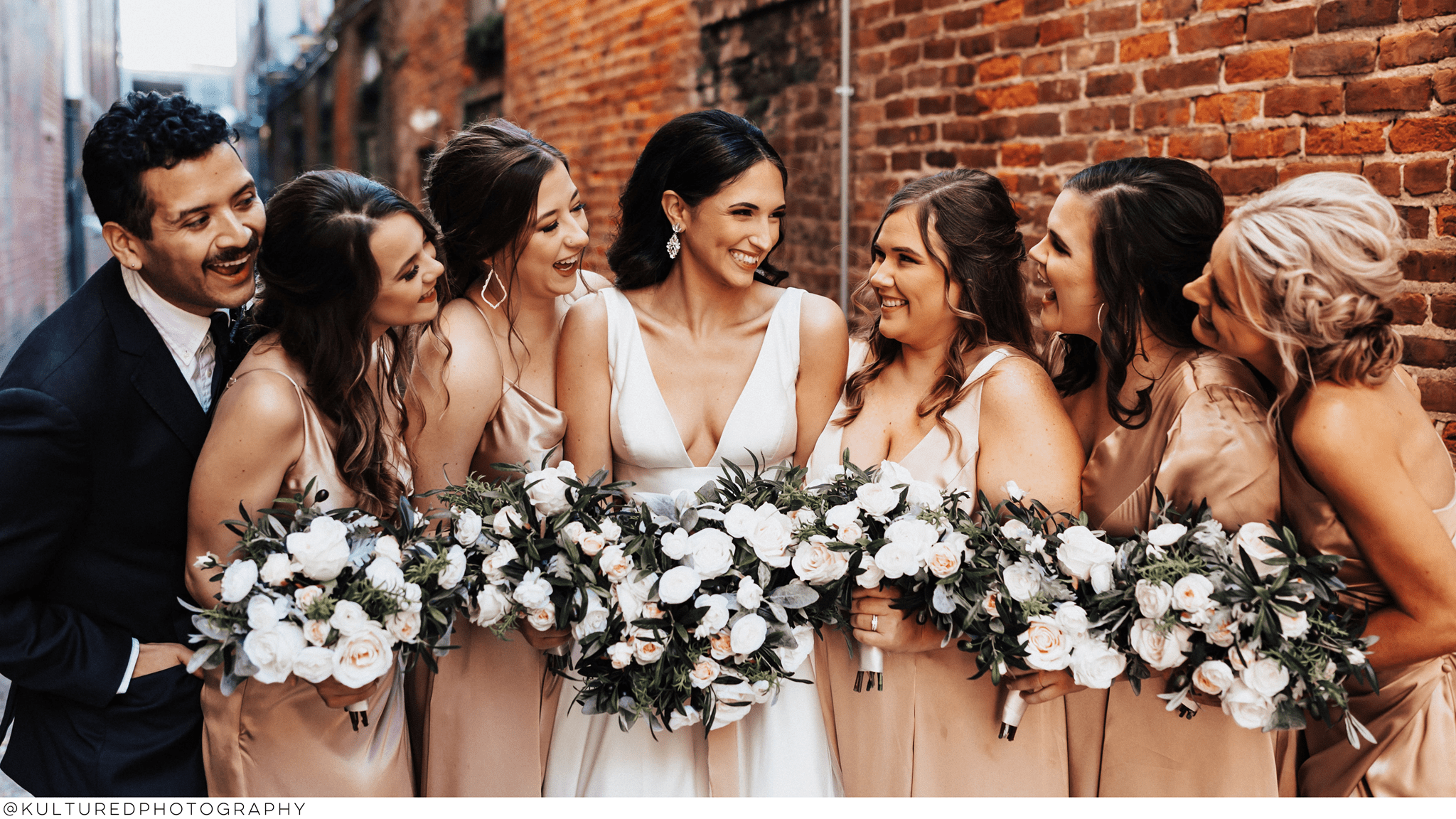 After a long engagement delayed by job changes and COVID-19 reschedules, Samantha and Chester finally tied the knot accompanied by their closest family and friends. From the perfect dress to the flowers, the couple's wedding day was a fairytale adorned with beautiful wedding flowers from Something Borrowed Blooms.
Keep reading to learn how SBBlooms Bride; Samantha, styled the wedding of her dreams using the Olivia Collection!

When planning for wedding flowers, the most important thing for Samantha and Chester was to keep affordability and convenience in mind. With our easy and stress-free ordering process, SBBlooms was the perfect fit!
"...We paid for most of our wedding on our own, so we wanted an option that would fill the space while still fitting within our budget. I also wanted to be able to customize my florals as much as possible since most of our decor and setup were all DIY. I loved being able to see and feel my flowers ahead of time and get an idea of how I wanted everything set up before the day came.
Once I read all of the incredible reviews about how real the flowers looked I was sold. My biggest fear was that my flowers would end up looking stiff or plastic, but you would never know from my photos! Even on the day of the wedding, I had guests asking how my flowers hadn't wilted by the end of the night.
Being able to go into the day knowing exactly how my bouquets would look was a huge stress relief and one less thing I had to worry about."
(The photos speak for themselves!)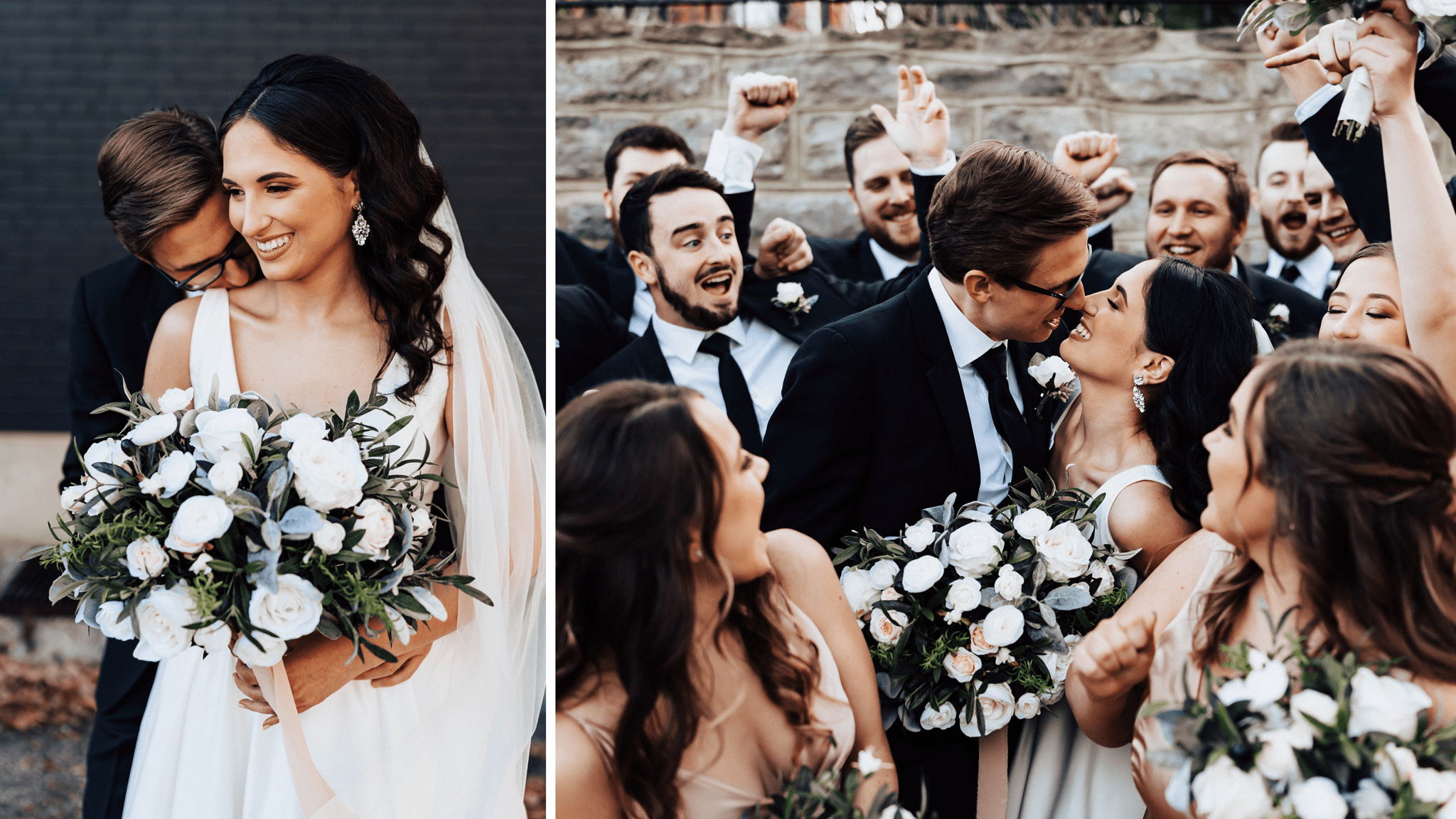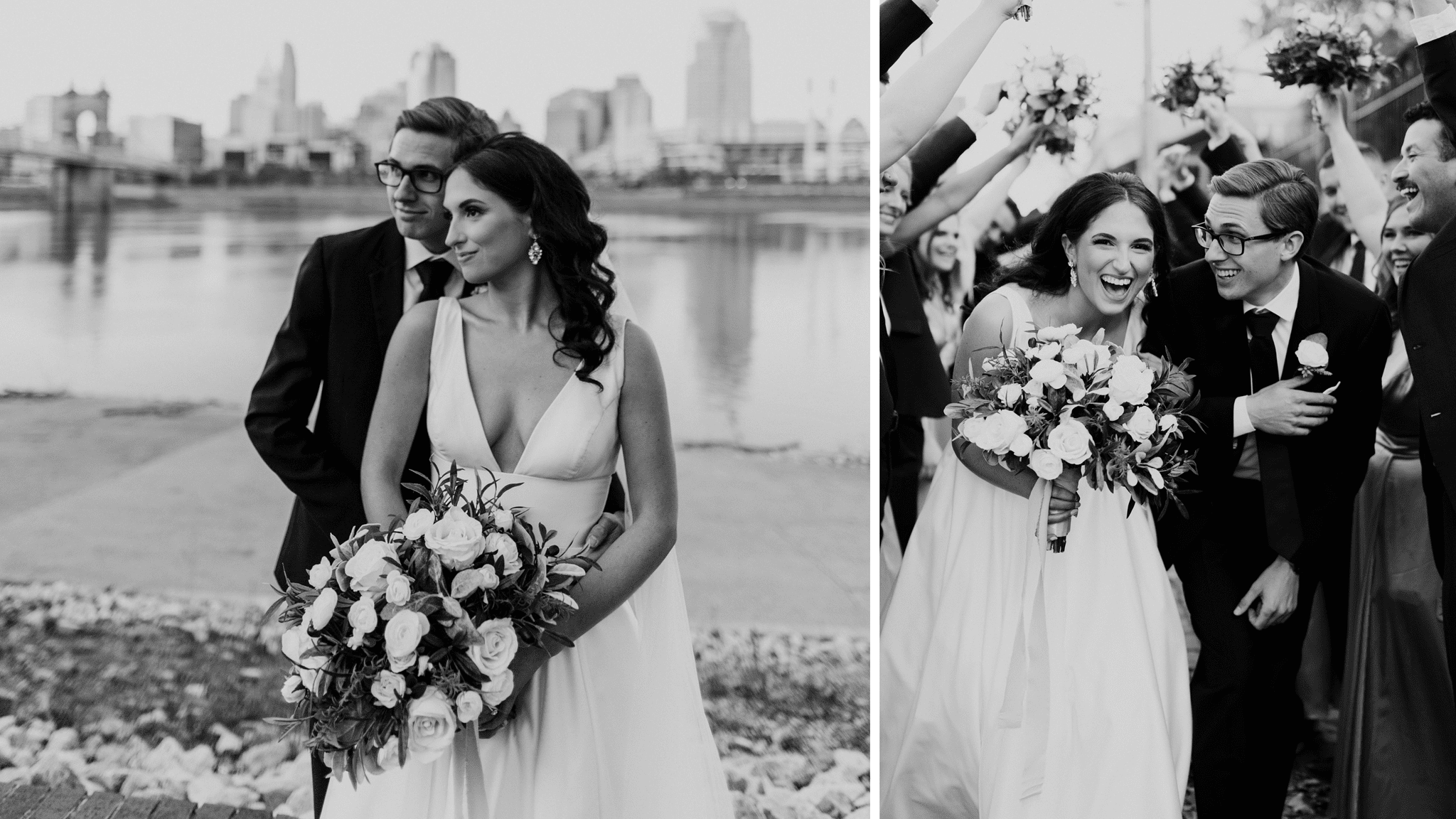 The search for classic and modern wedding flowers was short, as the Olivia Collection was exactly what the couple was looking for! The Olivia Collection is our gorgeous, Italia-inspired design. The rustic, hand-tied collection is made of ivory roses, mini ranunculus, rosemary olive bushes. And it's a sophisticated palette for weddings in every season. Sam decorated her ceremony arch with the Olivia garland and paired the collection with Taylor boutonnieres for the groom and his guys, a true testament to the versatility of our collections.
"We wanted something that felt somewhat traditional, but not too dated. Olivia is so classic but still has these beautiful little details that make it feel modern and elevated. The colors were exactly what I wanted for my decor and matched my bridesmaids beautifully. Olivia is a perfect neutral option to be able to decorate around!"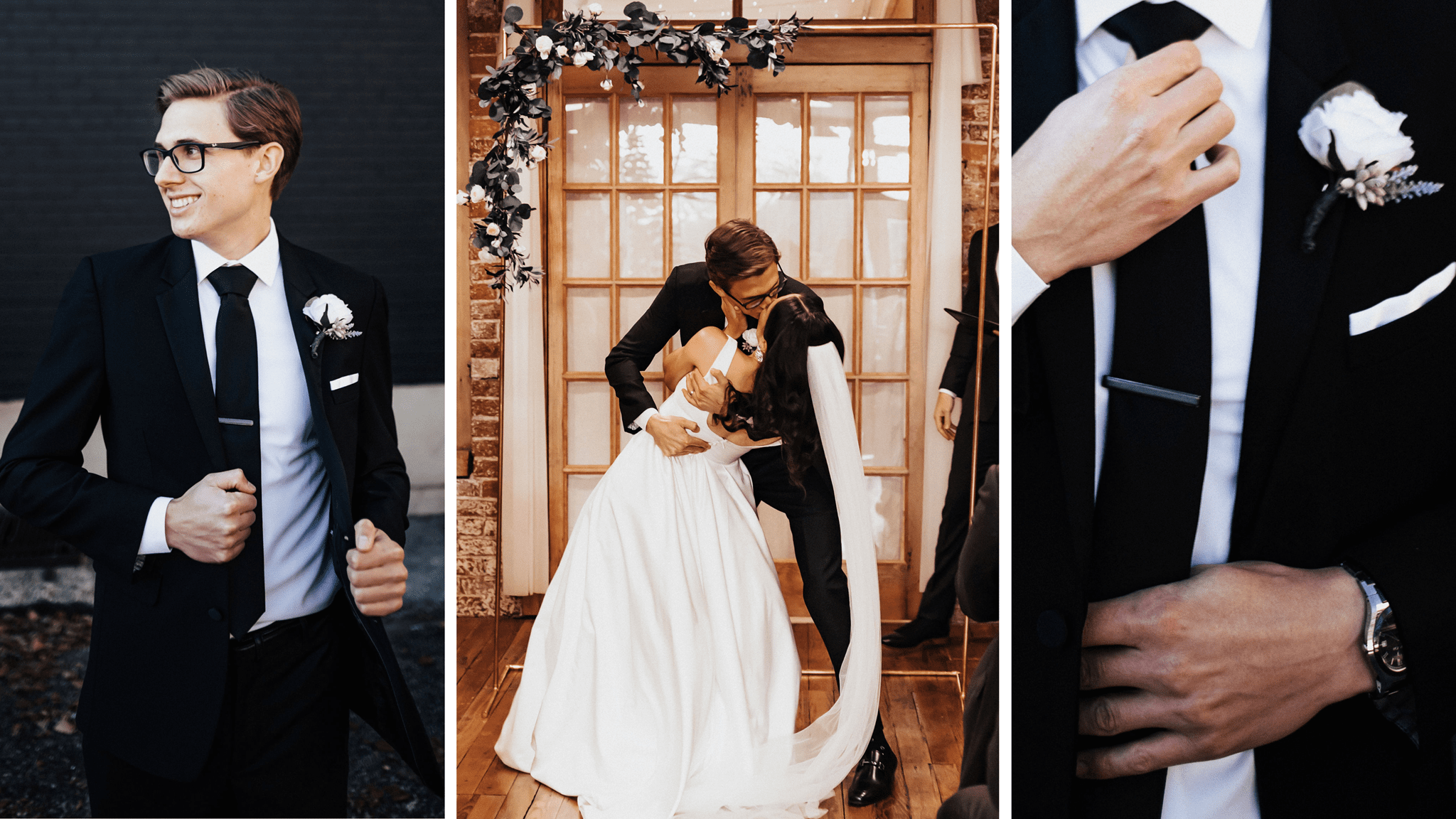 "I cannot rave enough about SBBlooms and their staff! We had a last-minute change on our order and they were able to resolve the issue overnight! Being a part of the SBBlooms Brides Facebook group was also super helpful during the planning process and eased a lot of nerves!"
Congratulations Samantha and Chester!
We love hearing from our #sbbloomsbrides. Share your favorite wedding details and memories with us below.
For more inspiration browse our floral collections, follow us on Instagram, and subscribe to our YouTube channel for DIY tips and collection reviews.